Compassionate Nursing Services
Connect with Our Team!
Why Choose EQC for Nursing Delegation?
We hire compassionate and experienced registered nurses who uphold our values of working in harmony and treating patients with care and compassion.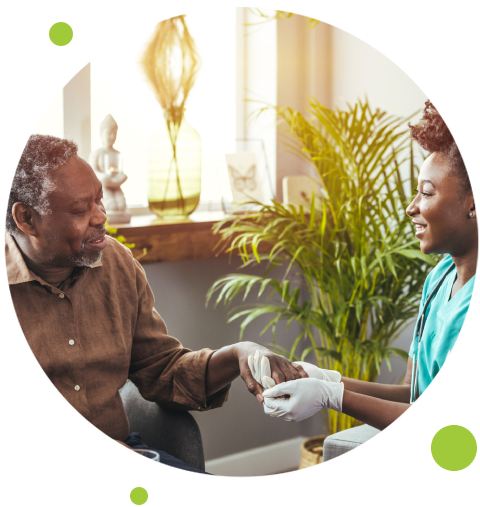 Nursing Delegation Services Support Communities and Families
The leadership of a qualified RN can improve overall care provided not only in homes and assisted living communities but also to family members who serve as caregivers. Our nurses provide oversight and leadership to the following:
Caregivers, including family members

Case managers

Foster home providers

Assisted living facilities
Our nursing delegation services are designed to ensure better outcomes for patients while maintaining the highest standards of care. We provide guidance, training, and support to family caregivers, empowering them to deliver safe and effective care to their loved ones.
By entrusting us with the responsibility of delegating nursing tasks, healthcare facilities and families can benefit from our expertise and commitment to excellence. We work collaboratively with all care teams to create a supportive environment where patients receive the best possible care, and caregivers feel confident in their abilities.