Compassionate Nursing Services
Connect with Our Team!
About EQC Nursing Services
At Essential Quality Care, our primary mission is to deliver top-tier in-home care to individuals, families, and institutions. Our team comprises of highly trained, licensed Registered Nurses (RNs) who are committed to providing exceptional care for those with complex medical needs of any age. We work closely with care teams, fostering collaboration and coordination to ensure a harmonious experience for our patients and their families.
Our extensive nursing services are designed to assist caregivers, case managers, foster home providers, assisted living facilities, and schools, allowing us to provide essential support in various contexts and environments.
Nursing Services
Essential Quality Care provides comprehensive nursing services to care for all ages and support a variety of institutions.
Meet Our Nursing Director
Markus Mastrud, RN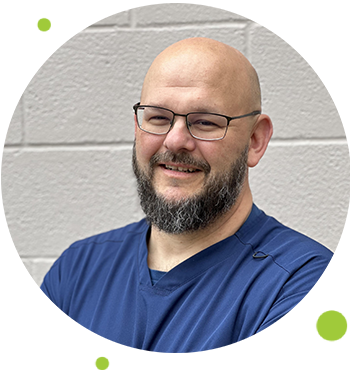 Markus Mastrud is a seasoned Registered Nurse with an 18-year tenure across organizations including the United States Coast Guard, Department of Defense, and Department of State contracts. His extensive experience covers diverse nursing and emergency medical roles, underscoring his commitment to patient outcomes.
Markus' commitment to continuous learning and career advancement is demonstrated by his pursuit of advanced qualifications and certifications. His dedication and passion for healthcare make him a vital resource for patient care.