EQC Medication Management
Our medication therapy management program allows our Pharmacists to provide a full evaluation to address current and potential medical related issues. We deliver face-to-face appointments or video conference calls to speak with you and understand your concerns. We also observe you and watch for signs of potential issues. We're here for you to help you follow your doctor's orders and be an advocate to help you achieve improved wellness.
Proper medication management is critical to your wellbeing. Knowing how difficult this can be is why we have a pharmacist on staff to provide expert medication oversight.
Meet Our Pharmacist
Dr. Francis Djorgee, PharmD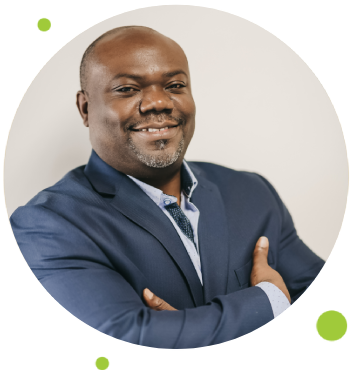 The motivation to start Essential Quality Care happened when we cared for our own dear family members and close friends in their final days. Upon realizing the dire need for quality care, specifically for individuals who want to remain in their home while transitioning or trying to get better, we resolved to use our collective backgrounds and expertise to help other families who need trained and professional caregivers, who are passionate about their calling to provide care.
– Dr. Francis Djorgee, PharmD
From the Essential Insights Center
Learn how individual medication oversight and consultation can improve your loved one's well being.