Find Peace of Mind with Home Care
Connect with Our Team!
Why Choose EQC for Personal Care?
Our personal care services allow your loved one to live safely at home and maintain their health and hygiene.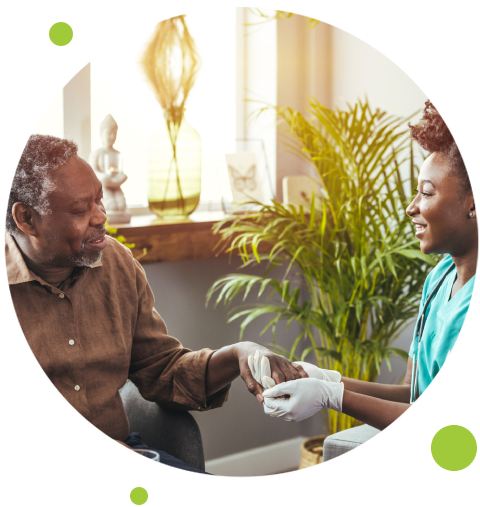 Benefits of Personal Care:
Our caregivers and private duty nurses help your loved one with activities of daily living also known as ADLs. Our personal caregivers are specially trained to help assist in a way that isn't intrusive and can provide maximum support. Personal care duties include:
Personal grooming
Bathing
Clothing
Toileting
Mobility assistance
EQC Supports Families
At EQC, we respect the role of the family. We collaborate with doctors, caseworks and caregivers to bring harmony and provide the best care possible. Home health care services are not only convenient, they also promote healing by allowing your loved one to continue living in an environment where they feel comfortable and allows your family to spend more quality time together.
EQC Supports Residents in Portland, OR and Beyond
We provide personal care services to residents living in the Portland metro area including Clark County, WA. Call today and schedule an appointment to meet with our Client Care Coordinator. At EQC, we are dedicated to providing exceptional care and look forward to answering your questions.