Thrive at Home with Occupational Therapy
Get Started Now!
Why Choose EQC for Adaptive Equipment Recommendations?
Our goal is to help your loved one live safely at home and be able to perform everyday tasks independently.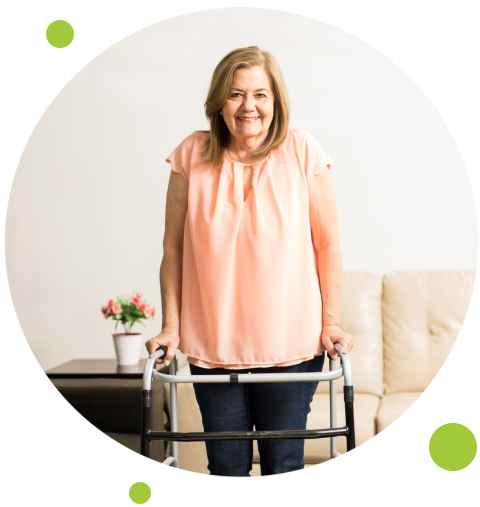 Benefits of Adaptive Equipment
Our in-home assessment will determine what adaptive equipment will be most beneficial. Adaptive equipment is a tool or device used for everyday tasks. It can help your loved one if they struggle with using the bathroom, getting dressed, grooming and eating. Assistive devices are used to extend a senior's independence and prevent injury in the home. To help you make your loved one's home safer and more accessible, the following is a sample list of adaptive equipment recommendations:
Adjustable over-bed tables
Toilet seat riser
Hand-held shower head
To learn more about how adaptive equipment recommendations can provide the best long-term care and quality of life, contact EQC today.