Compassionate Nursing Services
Connect with Our Team!
Why Choose EQC for Private Duty Nursing?
We support individuals of all ages and we respect the role of their family and entire care team.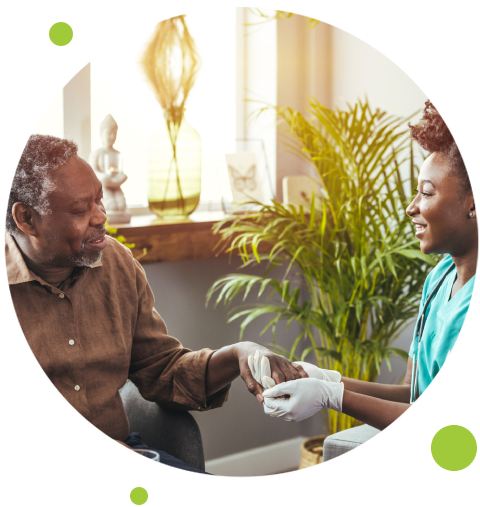 Benefits of Home Nursing Care
One-on-one attention: Clients receive focused care, ensuring improved well-being and faster recovery.
Early intervention: Our nurses detect subtle changes in client's conditions, allowing for timely management.
Emotional support: Our team fosters trust and security by connecting with clients and their families on a personal level.
Independence and education: We promote self-care by teaching clients and their families how to manage their health.
Convenience and flexibility: Care is delivered in client's homes, eliminating the stress of hospital visits and transportation challenges.
At Essential Quality Care, our private duty nurses provide much needed medical care in the comfort of your home. We reduce the stress and anxiety of receiving care outside of the home and can provide a supporting role in your loved one's care journey.